Boating Safety Weekend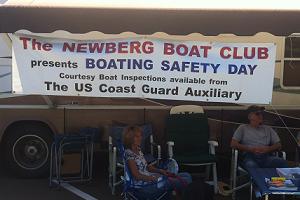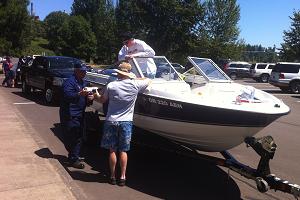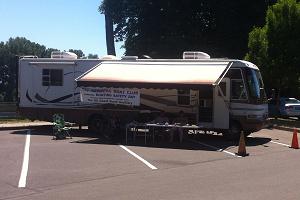 The Yamhill County Sheriff's Office Marine Patrol, the Newberg Boat Club and the McMinnville Flotilla of the United States Coast Guard Auxiliary partnered to put on a Boating Safety Weekend June 13th and 14th from 9 a.m. to 3 p.m. each day. 
The Newberg Boat Club provided educational materials as well as assisting members of the Coast Guard Auxiliary and Sheriff's Office Marine Patrol who were on hand to provide courtesy safety inspections of boats and other water craft, and their boating safety equipment.
According to Sheriff Tim Svenson, "This is a good opportunity for the public to have their boats and equipment checked in a setting where questions and concerns can be addressed in a relaxed manner.  I am pleased to see the spirit of cooperation between the Boat Club, the Coast Guard and Sheriff's Office…Safety is everyone's business."
"This event allows us to make a difference in all three of our areas of emphasis - boating safety, water recreation, and environmental and water concerns," noted Bill Bailey, Newberg Boat Club member.